Consulting & Delivery
·
Stockholm
·
Hybrid Remote
IAM Consultant and Solution Architect
Are you passionate about identity and access management (IAM)? JOIN US NOW!
Are you motivated by implementing and succeeding in completing business-critical projects? Or as a specialist involved in creating value and benefits for your customers? With the challenges organizations have with identity and access management (IAM), people like us are needed more than ever. 
In your role as an IT consultant and solution architect within IAM with us, you will be at the center of events; develop architectures, propose solutions, and develop the skills of our customers and our staff. 
We primarily work with some of the largest public sector organizations and multinational companies. We work mostly from Stockholm, but we also have customers from other places in Sweden and Scandinavia. Our office is located on Sveavägen in Stockholm. 
Consultant Profile 
It is critical that you are a dedicated and driven person who likes to take responsibility and drive changes to achieve results. It is also important that you have previous experience working as a consultant and have gained knowledge and experience of IT technologies, processes and development methodologies. 
You need to have a relevant academic degree or equivalent and at least 5-10 years of work experience as a consultant in cybersecurity and in IAM.
You need to have relevant skills and certifications in, for example: 
• IAM products like IBM SAM / IGI / Secret Server, Sailpoint IdentityIQ, Oracle Identity Governance Suite, CA Suite, MS Active Directory, Azure AD, Omada Identity, Krontech SingleConnect. 
• IAM technologies and standards such as OAuth, OpenID and SAML. 
• Cloud platforms such as Azure, AWS, GCP. 
• SIEM solutions such as Azure Sentinel, Elastic, Splunk. 
Some other important skills are: 
• Social and communication skills. 
• A team player who likes and is interested in developing others. 
• Analytical ability. 
• Structured and quality conscious. 
Who are we?
AddPro is an IT consultancy firm. One of our main areas are IT security and our aim is to provide you with the best products and servicees within IT security. We also help our customers with operations and administration of their IT security solutions. We are motivated by the challenge to help our customers leverage and gain value from their IT security investments. 
Avdelning

Platser

Distansarbete

Hybrid Remote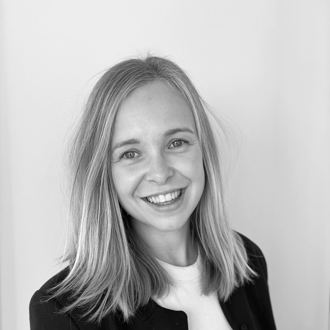 Kontakt
Natalie Permerup
Recruiter & People Specialist – People, Marketing & Finance
Relaterade jobb
Vi gör det med passion, eller inte alls.
Passion

Vår kultur sitter inte "i väggarna" – vi jobbar aktivt med den – varje dag. Vi gör det med passion eller inte alls!

Stark laganda

Våra medarbetare drivs av en stark laganda och en ihärdig nyfikenhet på morgondagens tekniska lösningar. Hos AddPro har du som medarbetare möjlighet att utvecklas och fördjupa dig inom ditt kunskapsområde och bli bäst på det du gör. Vi slutar aldrig utmana oss själva!

Flexibilitet

AddPro är framtidens arbetsgivare och vi lever som vi lär. Vi är en digital arbetsplats med aktivitetsbaserade kontor. Digitaliseringen ger oss möjligheter att arbeta på ett kreativt och flexibelt sätt. Som arbetsgivare ser vi positivt på familjeliv och en balans mellan arbete och fritid.

Möjlighet att påverka

Vi har en öppen kommunikation i organisationen och är prestigelösa gentemot varandra. Alla har möjlighet att påverka och vi är öppna för alla idéer som tar oss framåt.
We never dreamed of success, we work for IT!
På AddPro ska vi ha det bästa beteendet på marknaden och det genomsyrar all vår kommunikation. Våra värderingar skapar ett företagsklimat som stimulerar viljan och lusten hos oss alla. Vi är lyhörda för allt som för oss framåt!
På AddPro arbetar du med positiva kollegor med mycket skratt och glädje. Vi arbetar hårdare än någon i branschen och vi har roligt på vägen! Trevliga After Works, sportevenemang, turnering i shuffleboard, kickoff, resor med mera.
Nyfiken på hur det är att arbeta på AddPro? Fråga gärna några av våra medarbetare här på karriärsidan.
Om AddPro
AddPro är idag marknadsledande inom IT. Våra kunder är medelstora till stora företag och statliga förvaltningar som har höga krav på kompetens och support. I våra team ges du möjlighet att utvecklas med marknadens bästa medarbetare och kundprojekt. Du får uppleva ett starkt värdebaserat företag som brinner för innovation och förändring. We create extraordinary, out of the ordinary.